We are passionate about great people
Decades of planning experience
Our executive team has over 60 years of experience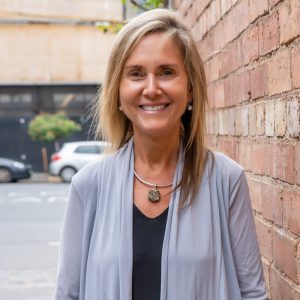 Cecilia Glossop, General Manager
Cecilia Glossop has a masters of Entrepreneurship and Innovation. Cecilia has overall responsibility for the firms revenue and cost elements, oversees the firms marketing and sales functions and the day-to-day operations of the business including customer service and administration. 
Cecilia's diverse experience means that she brings not only operational expertise to the business but a strong commitment to client relationship management.
Although Cecilia's primary role is client relationships and operational management, she has a strong understanding of the Victorian Planning System including the Victorian Civil and Administrative Tribunal and Planning Panels.
John Glossop has a Bachelor of Urban Studies (Hons) and is a qualified town planner. He has more than 20 years of town planning experience, most of which was gained in private practice.
John is a former member of Planning Panels Victoria. He was a member of the ResCode Advisory Committee (which was instrumental in developing the ResCode controls) and the Potentially Contaminated Land Advisory Committee.
He appears regularly at Planning Panels Victoria and at the Victorian Civil and Administrative Tribunal as an expert witness. His primary expertise is as a statutory and strategic planner.
Matt Gilbertson is a Senior Associate and leads our strategic planning practice.
His strategic practice is wide ranging, with specialist focus on planning strategy development, implementation and review. He has applied this specialist expertise to a range of planning scenarios, including residential zone implementation and reform, housing and character policy, land use buffer management, catchment protection, rural land, activity centre hierarchy and commercial and industrial land supply.
Matt confidently manages complex planning scheme amendment processes and has been instrumental in the preparation of surplus government land for sale. He appears regularly before Planning Panels Victoria and Ministerial Advisory Committees on a range of strategic planning issues. He regularly undertakes planning scheme reviews and process improvement engagements for local and state government agencies.
Outside of his work with Glossop Town Planning, Matt is a lecturer and tutor at RMIT University in statutory planning.
Hew Gerrard is a Senior Associate and heads our statutory planning practice with a particular focus on VCAT advocacy.
Hew has extensive experience across a range of project typologies and scales including a broad range of medium to high-density residential developments, commercial and industrial developments right across Victoria. Our statutory planning practice is capable of efficient and effectively handling all planning permit related matters and is committed to achieving client-driven results.
Hew focuses on VCAT advocacy matters on behalf of both private and public sector clients and has many years experience preparing and presenting submissions at VCAT along with undertaking all other facets of the VCAT advocacy process. Hew enjoys a high VCAT success rate at Glossop Town Planning and is capable of offering VCAT advocacy services in a wide range of matters.
We're always interested in hearing from talented people.
If you're interested in joining a growing, dynamic company please contact us.