Glossop Town Planning is a firm of experts
We provide services in the following areas...
Gaining planning approval is not easy. If you are proposing a dual occupancy, townhouse development or apartment building or any other project, we can guide you through the planning maze. Using our established network, we can assemble a team of experts to ensure you have the best and brightest at your fingertips.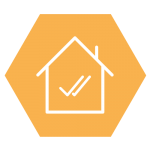 We work closely with the project team to achieve development approvals for a range of uses and developments including residential, commercial and mixed use developments. we have experience with all metropolitan and regional Councils in Victoria.
We prepare advice and feasibility assessments on any project. Our talented team can give you incredible inset into the potential of your next project. 
Our expert team can manage your next planning project from start to finish. We can assemble a team of experts to ensure you have the best and brightest at your fingertips, and manage the team on your behalf to get the best possible outcome for your project.
Good planning policy can only achieve its intended purpose with practical implementation, Our strategic planning practice focuses on the development, implementation and review of planning policy, through a statutory planning lens.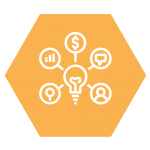 Policy Implementation and Review
We are industry leaders in lateral approaches to implementing and reviewing planning strategy across a range of policy areas, including housing and character policy, activity centre hierarchies and structure planning, commercial and industrial land supply, rural strategy, catchment management and protection and land use buffer management.  
We are experts in auditing and process compliance. There are many opportunities within the planning system to improve processes associated with the assessment, referral and deciding on planning permit applications.
Planning Panels & Advisory Committees
We provide authoritative advocacy and expert evidence before Planning Panels and Ministerial Advisory Committes. Our staff regularly appear before Panels across a broad range of strategic planning issues for both the public sector and private clients.
Planning Advocacy and Evidence
Not every project gains approval at Council. If that happens, you may have the ability to challenge that decision at the Victorian Civil and Administrative Tribunal (VCAT). Our planning team specialises in all aspects of the appeal process. We have decades of experience in this field and well over 700 appearances to our name.
Don't go to VCAT without first speaking to us.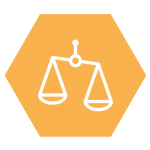 As advocates, we co-ordinate, prepare and deliver submissions that present our clients case in a strong and thorough and effective manner.
We prepare applications for review, statements of grounds, attend mediation and compulsory conferences and much more.
Glossop Town Planning can prepare and present independent expert planning evidence before VCAT and planning panels for a range of urban planning projects.
We work with Victoria's leading planning law firms, traffic engineers, landscape architects and urban designers to provide you with the best possible advice. We can coordinate the best team for your project.